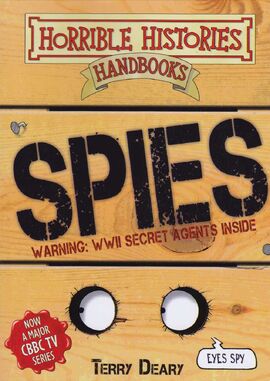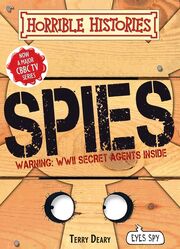 Spies
is a Horrible Histories handbook published by Terry Deary. It contains a very brief timeline of World War II and all you would need to know about spying and secret agents during the Second World War.
Book Description
Edit
The nasty bits at your fingertips!Edit
From dastardly disguises to cracking codes, discover the secrets of Second World War spies ... and the terrible torture they faced if they got caught.
Want to know:
Why a pile of camel poo could kill you?
Who invented the stink bomb?
How to make an expolding rat?
It's all you need to know about top secret spies - all the gore and more!
History has never been so horrible!Edit