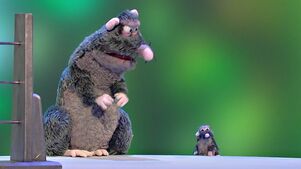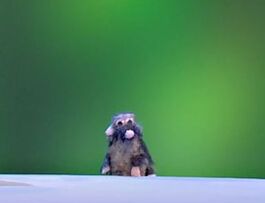 Scrappus Rattus: is the nephew of Rattus Rattus, he is not reoccurring, unlike his uncle. He is seen in the Savage songs, special episode of Horrible Histories
According to Rattus, Scrappus likes Gore and is easily distracted.
According to Rattus again, Scrappus loves American stuff.
By the way he is shown in part of the episode, you could consider him clumsy.
Rattus put his nephew Scrappus in a cage because he was misbehaving.
Scrappus likes running off.
Rattus Rattus was trying to use the songs to distract Scrappus.
Rattus calls Scrappus "Nibbles."