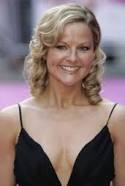 Sarah Hadland: Is a British actress, she's a reoccurring actress in Horrible Histories
Horrible Histories
Edit
She portrays Nurse Mandy, Mary Tudor, and Queen Victoria. She portrays a regular nurse at the Hospital. However she did not go onto being part of Yonderland Sky 12.
Hadland portrays Stevie Sutton in Miranda, alongside Katy Wix, who portrays "Fanny/Franny".
Ad blocker interference detected!
Wikia is a free-to-use site that makes money from advertising. We have a modified experience for viewers using ad blockers

Wikia is not accessible if you've made further modifications. Remove the custom ad blocker rule(s) and the page will load as expected.