These young actors portray the children in this historical series.  Bertie Gilbert is the most well known child actor for this series. During some song sketches, special young singers were brought in. They are not credited like the adult actors, due to privacy and protection. Of the show.
Bertie Gilbert
Edit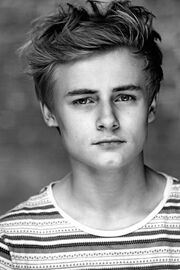 Characters:
Adephous
Sam(a troublesome student)
MORE YOUNG ACTORS COMING SOON!!!!!!!!
Ad blocker interference detected!
Wikia is a free-to-use site that makes money from advertising. We have a modified experience for viewers using ad blockers

Wikia is not accessible if you've made further modifications. Remove the custom ad blocker rule(s) and the page will load as expected.