This page is for all of the Australian fans who are viewing this wiki.
Where To Watch
Edit
Horrible Histories can be watched on ABC3 for kids. It is an australian broadcasting company that specialises in childrens programs. Series 4 is currently being shown on ABC3 and repeats from previous series are being shown as well.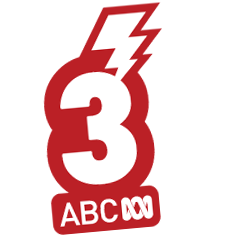 For info about ABC3 visit www.abc.net.au/abc3/.
For info about Horrible Histories on ABC3 visit . . .
There are currently 4 dvd's released in Australia and 1 collectors edition boxed set available.
More info at http://shop.abc.net.au/
Where To Buy and Read
Edit
Scholastic in Australia provides Horrible Histories books and you can purchase them by buying online or purchasing them via book club. You can find many horrible histories books at your local library and you can pick up some pre - loved ones at http://www.gumtree.com.au/s-books-music-games/horrible+histories/k0c18393.
The Horrible History of Australia
Edit
If you would like to find out more about the vile history of Australia read, Vile Victorians(book), Villianous Victorians(book) and Barmy British Empire(book) or read one of Horrible Histories spin - offs, Fair Dinkum Histories.
More info at http://en.wikipedia.org/wiki/Fair_Dinkum_Histories.
Ad blocker interference detected!
Wikia is a free-to-use site that makes money from advertising. We have a modified experience for viewers using ad blockers

Wikia is not accessible if you've made further modifications. Remove the custom ad blocker rule(s) and the page will load as expected.