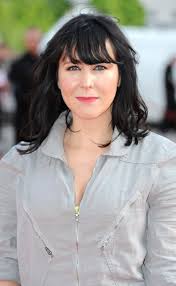 Alice Eva Lowe: Is a reoccuring actor in Horrible Histories, and an English actress
Biography
Edit
Lowe was born on 3 April 1977, in Coventry, Warwickshire, England.
Horrible Histories
Edit
Lowe starred as a minor actress in Horrible Histories along side the other actors of Horrible Histories. She, like Sarah Hadland and Lawry Lewin, did not go on to be in Yonderland with the main actors of Horrible Histories
Ad blocker interference detected!
Wikia is a free-to-use site that makes money from advertising. We have a modified experience for viewers using ad blockers

Wikia is not accessible if you've made further modifications. Remove the custom ad blocker rule(s) and the page will load as expected.